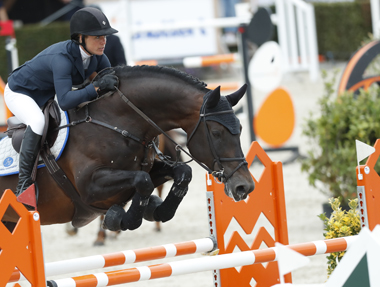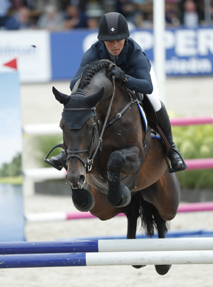 Numero Due
NUMERO DUE x SINGULORD JOTER x ALASCA
HOLST 276421000275410, 1.72m, bay, 2010
Breeder: Ilse Hell, Klein Offenseth
There is no doubt this beautiful and appealing son of our top stallion Numero Uno has been given the marks and characteristics of both his father and grandfather. A true stallion- and fathertype that in today's world can rarely be found. This dam line belongs to one of the best Holsteiner bloodlines available and goes back directly to the legendary grey showjumper Calvaro who was very successful in the late 90's with swiss rider Willi Melliger.
Through the Verbandsprämie Stute Wilma VII we find the blood of the famous horseproducer Cor de la Bryere more than often in this dam line. His sons Caletto I and Caletto II as well as Calypso II are presented on numerous occasions in this pedigree. The highly respected stallions Ladykiller xx and Almé are significantly present on both the fathers side as in Numero Due's dam line.
Last year Numero Due has made his debut in the international ring jumping his first FEI ranking classes and Grand Prix competitions. Also this year we will continue to compete at international showjumping events.
NUMERO DUE: HOLSTEINER GENES OUT OF FAMOUS DAM LINE!