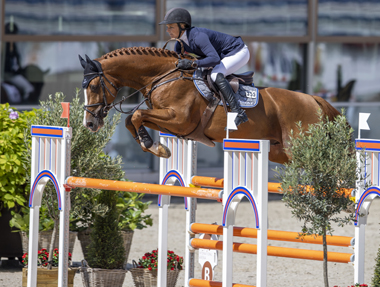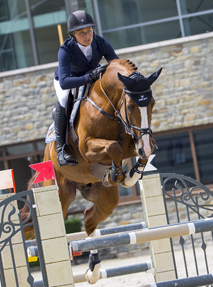 Justice
HARLEY x EPILOT x NIMMERDOR x ERDBALL XX
KWPN 14.01169, 1.69m, chestnut, 2014
Breeder: C.H. Dolstra, Noordwolde
Justice is the 2017 KWPN stallion performance test champion and is a son of the acclaimed stallion Harley. Through Harley we find the famous stallions and horseproducers Heartbreaker and Carthago on the fatherside.
In his dam line this fantastic pedigree is completed with the legendary stallions Pilot and Nimmerdor. Many successful showjumping horses such as Gancia de Muze (1.60m with Niels Bruynseels) and Wiveau (1.60m with Alain Jufer) have directly descended from this mother line.
His dam is the bloodtyped mare Nobless Oblige, a daughter by E-Pilot who herself obtained excellent notes during her mare ability test. She in turn is also dam to the elite mare Coblesse who was awarded with a highscore of 81.5 points for her ability test.
Justice was approved at the KWPN scoring one of the highest point totals ever. On all subcategories this stallion scored 8.5 or higher. For character he scored a 9.0 and for ride ability a stunning 9.5! The performance test report speaks of a reliable uncomplicated stallion with a great character and a willingness to work. In addition his canter is light-footed and balanced. The stallion has a great front-and hind technique, is very careful and has a lot of athletic scope.
Justice won the 2019 KWPN stallion competition, and qualified for the Zangersheide world championships.
JUSTICE: KWPN STALLION CHAMPION!