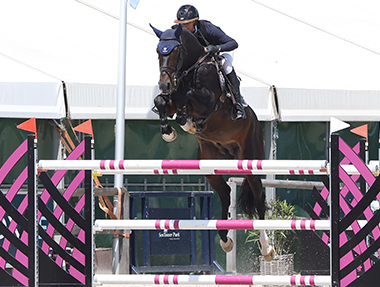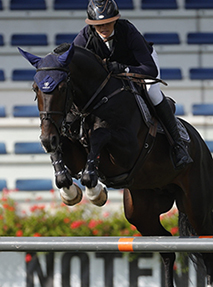 Kensington
CORNET OBOLENSKY x FOR PLEASURE x ATHLET Z
KWPN 2015.00863, 1.70m, dark bay, 2015
Breeder: Egbert Schep, Tull en 't Waal
Without a doubt one of the most prominent stallions of the past year; this Cornet Obolensky stallion again and again stands out by his reflexes, technique and great scope.
In addition to his father, the living legend Cornet Obolensky, this dam line continues with the highly respected showjumping producers and stallions For Pleasure, Athlet Z, and Libero H. Every one of these stallions is one of the greats, and still play a huge influence on today's showjumping breeding industry.
The KWPN performance test report states the following: "Kensington is an honest and reliable stallion with an excellent character and a great willingness to work. His canter is light-footed, has a good space and is very well balanced. Kensington jumps with very good reflexes, good technique and uses his body in the best possible way a showjumper could do. Kensington looks to be very careful and shows a tremendous amount of scope. As a jumper Kensington has lots of ability and possibilities and gives his rider a very good feeling."
Kensington seems to completely meet the expectations that were set by the KWPN stallion committee. He shows great power and strength and has all the qualities to develop into a great Showjumping sire. Kensington recently ended 3rd in the KWPN stallion competition by jumping 8 clear rounds in a row!
KENSINGTON: A FIRST-CLASS PEDIGREE!