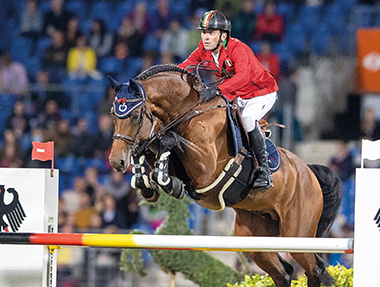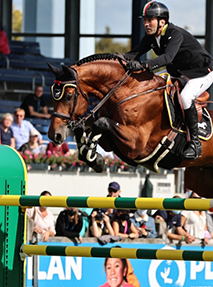 Chaclot
CHACCO-BLUE x FLY HIGH I x PILOT
OLDENBURG 276418184107509, 1.72m, bay, 2009
Breeder: Gestüt Lewitz, Neustadt-Glewe
This year we can offer you the acclaimed blood of Chacco-Blue, the number one stallion of the world.
With the Italian rider Riccardo Pissani, Chaclot has been part of the Italian National team competing in several Nation Cup competitions such as St. Gallen, Calgary and Hickstead. This combination was also part of the Italian team at the European Championships in Rotterdam 2019.
The powerful and scopey Showjumping stallion Chaclot is bred out of the Hannoverian mare Flying P, a daughter to the 1.50m Showjumping stallion Fly High. This son of the famous For Pleasure has brought multiple 1.60m showjumpers like BMC Floreen SFN who at the time competed successfully with Ben Schröder.
The dam line continues with the legendary sire Pilot and the Gotthard son Geronimo. This line originates back to a Westphalian breeding line.
During 2021 Chaclot will be available through frozen semen.

CHACLOT: POWERFUL AND SCOPEY SON OF CHACCO-BLUE!