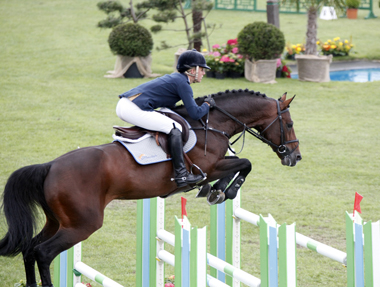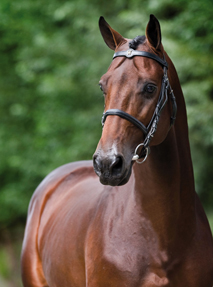 Chellthago
CHELLANO Z x CARTHAGO Z x ROMEO
KWPN 95.3822, 1.69m, darkbay, 1995
Fokker: J. Nijstad, Meppel
Chellthago, one of the best performing horses during the Dutch young Horses Championships 2009, is a son of the very well bred Chellano Z. This son of Contender is bred out of a full sister to the stallions Corrado I and Corrado II, and competed successfully at Grand Prix level ridden by Jos Lansink and Edouard Mathé.
Chellthago's mother is Carthaga Z, daughter to the famous breeding stallion Carthago Z (s. Capitol). Carthago Z participated with Jos Lansink in two Olympic Games, Sydney (2000) and Atlanta (1996). Carthaga Z is also the mother to Quinthago Z (s. Quinar) , who won the world championships for 5 year old horses , ridden by Dutch rider Leopold van Asten. Grandmother Inka is registered by the BWP studbook as a daughter of Romeo (G.Ramiro Z x Remus ). Further on in the dam line you can find daughters of Goldfalk (Grande x Frustra II), Alcanar xx and Flügel van la Roche. This dam line also produced the international jumper Aerial who, ridden by Jill Henselwood competed at the Pan American Games.

Recently Chellthago, ridden by Caroline Müller, was placed fourth at the VHO trophy which was held during the KWPN stallion approvals at s'Hertogenbosch.

A PERFECT COMBINATION BETWEEN SPORT AND BREEDING!