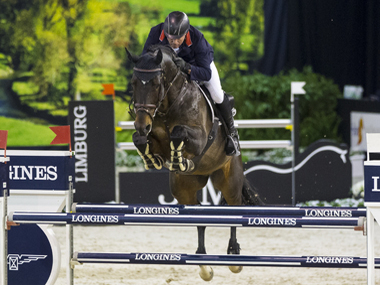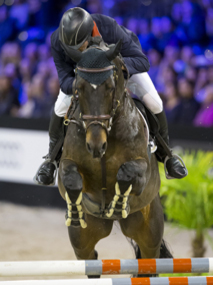 Upgrade
HEARTBREAKER x PILOT x FRÜHLING x MILAN
KWPN 01.08593, 1.68m, bay, 2001
Breeder: A. Floryn, Geesteren Gld
Upgrade is a beautifully modelled son of the well known showjumping stallion Heartbreaker. In his performance test Upgrade impressed with his powerful jump and super hind technique. In addition, this stallion displayed superb movement, in walk, trot and canter.
In the pedigree of Upgrade the genes of Heartbreaker are combined with those of the Westphalian mare Palette, a daughter of the famous Pilot. This son of Pilatus is the top stallion in Westphalia and has produced many international showjumping horses and licensed stallions. The dam line of Upgrade has its origins in Westphalia. Great-granddam Madame is a half sister to the Westphalian stallion Glücksritter (s. Grünhorn).
Upgrade was very successful with Caroline Müller and John Whitaker in the Grand prix ring. These combinations obtained good results in respected shows such as CSIO 5* Rome (I), CSIO 5* Rotterdam (NL), Zwolle (NL), Aarhus (DK), Verden (GER)), Oldenburg (GER), Drachten (NL) and Maastricht (NL). Out of his first offspring we already find many successful 1.60m GP offspring. Some examples are Borona (Olivier Guillon) en Cuplandra (Carlos Lopez).
UPGRADE: SUPER JUMPING QUALITIES WITH VERY GOOD MOVEMENTS!